Club Sport Marítimo MH M, commonly known as Marítimo, is a Portuguese sports club founded in Funchal, Madeira, Portugal. The club competes in the Primeira Liga, the top flight of Portuguese football.
C.S. Marítimo Youth Development System
C.S. Marítimo Academy
Academy teams at Club Sport Marítimo include:
Academy Coordination
CONTACTS
+351 291 708 319 – Youth Soccer
+351 291 708 342 – Escolinhas do Marítimo
TRAINING PLACES
Santo António Sports Complex – Synthetic A and B
Immaculate Conception Stadium
1st of May Field
Francisco Franco High School
At the time of this writing, Club Sport Marítimo has no information on academy recruitment or trials. Only a contact form that can be found by clicking here. Please come back to this page at a later date while we monitor this club for upcoming recruitment and trial opportunities or click here to visit their official news section.
---
---
CREATE A FREE RECRUITMENT PROFILE
Click the 'LEARN MORE' button below to take your career to the next level and create a fcscout.com recruitment portfolio to help clubs, coaches, agents, and scouts easily find you. For a limited time, we are offering this service for free!
---
OR, EXPLORE MORE CLUBS!
Explore more professional clubs by continent.
---
---
C.S. Marítimo History
The club has only only taken home one major prize in its history, which was the Campeonato de Portugal in 1926. In 1973, after a lengthy absence during which they were unable to compete in national championships, they finally made their debut in the competition.
Since that time, Maritimo have competed in the Primeira Liga for a total of forty seasons, have finished in second place twice in the Taca de Portugal, twice in the Taca da Liga, and nine times in the UEFA Cup/Europa League. Maritimo have also won a total of four cup competitions since that time. The club has achieved success in the lower division on two separate occasions.
The most recent time that Maritimo competed in a European tournament was in 2012, when they competed in the Europa League and made it to the group stage. According to the rating compiled by the International Federation of Football History and Statistics (IFFHS), Maritimo is the fifth best Portuguese club of this century. This is the highest ranking of any club from Madeira.
Stadium
Estádio do Marítimo (previously and often still referred to as Estádio dos Barreiros) is a football stadium in Funchal, Portugal. Even though it was much larger in its heyday, the stadium has been reduced to its current capacity of 10,932 spectators so that it may serve as the home stadium for Club Sport Martimo.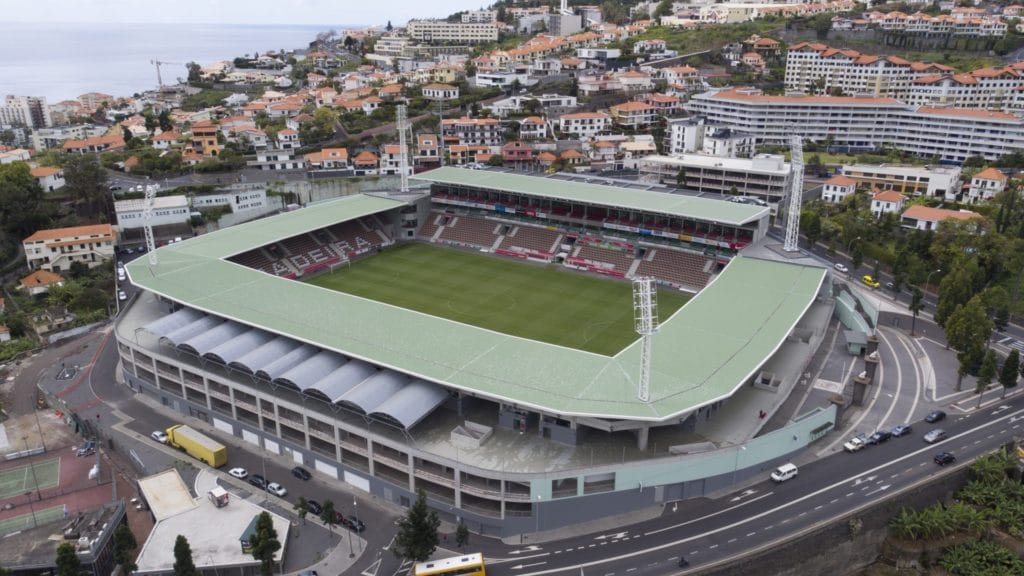 Due to the fact that it was dug into the ground, the highest point of the main stand, complete with its roof, was actually only at street level. As a result, in order to reach the stand from the main road, one had to climb down multiple staircases. Since 2016, the stadium has stands on all four sides of the pitch that are completely covered and come equipped with all of the most up-to-date amenities.